Memorial Video Services
Safeguard your family legacies through quality video and live streaming services.
About Us

We are a team of dedicated professionals that want to provide the best possible experience for our customers. We know that when customers call us, they have many more important things to deal with, and it's our goal to make it as quick and easy as possible for them to have their loved one's cherished memories preserved and delivered to them in the most convenient way, at a price they can afford.
Our
Mission
Our purpose is to make sure every moment is captured and delivered to without hassle.

We know how quickly moments can pass, and it's our job to ensure you can easily keep and share your treasured moments with future generations.
Our
Purpose
We make it easy to record, live stream, and archive your loved one's memorial service or funeral.

Whether you're planning to have a big memorial celebration, or a more intimate service, you can count on us to take any stress of capturing and sharing the experience with friends and family who are unable to attend in person, or for future generations to watch and appreciate.
Book Now
Our mission is to bring families together to:

remember and honor their loved ones
through compassionate service and cutting edge technology.

Memorial Video Services
Packages
Multicam Live Video
A great option for services of any size. This option allows you to share the experience with those who are unable to attend in person.
Live stream support to platform of your choice
Digital file delivered in 24 hours
2 DVDs (additional DVDs are $10ea)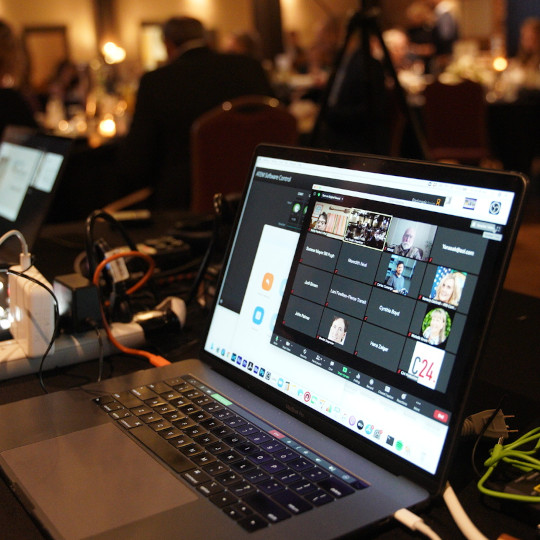 Celebration of Life
For big families who want to honor their loved one with a slideshow or video presentation during their memorial service, as well as capturing and streaming the event for those unable to attend in person, and includes a cinematic highlight reel for future generations to enjoy.
Custom Memorial Video Presentation
Multimedia presentation support
Live stream support to platform of your choice
Digital file delivered in 24 hours
2 DVDs (additional DVDs are $10ea)